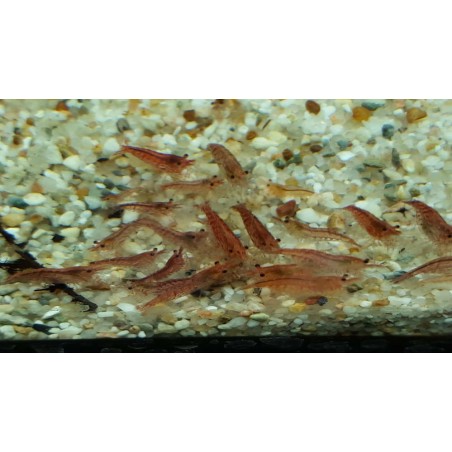 < >
Neocaridina davidi var. red fire (DNZ)
Safe animal shipping by animal courier
EU-wide shipping possible. Safe delivery by animal transport to GER, AUT, LUX, NL and BEL possible.
Live Arrivals Guarantee
When shipping with GO! animal courier, we assume the shipping risk!
Satisfaction guarantee
    lat. Name: Neocaridina davidi var. red fire
    deutscher Name: Red Cherry / Fire
    Herkunft: Asien
    Endgröße: 2,5-3,5 cm
    Temperatur: 18-26°C
    Alter: maximal 2 Jahre
Info: Leider ist ein Webshop Aufbau sehr zeitintensiv, fehlende Informationen werden nach und nach immer ergänzt. Sollten Fragen zum jeweiligen Tier/Produkt bestehen, bitte schreiben oder rufen Sie uns an, in der Regel antworten wir innerhalb einer Stunde. Freitags und Samstags kann es dann schon mal was länger dauern. Wir bitten um Ihr Verständnis und viel Spass beim stöbern. 
Ihr Team von der Zündorfer Aquaristik
Customers who bought this product also bought:
4 other products in the same category: