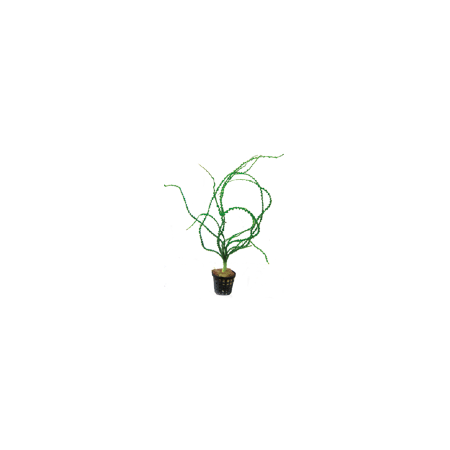 < >
CRINUM CALAMISTRATUM
Safe animal shipping by animal courier
EU-wide shipping possible. Safe delivery by animal transport to GER, AUT, LUX, NL and BEL possible.
Live Arrivals Guarantee
When shipping with GO! animal courier, we assume the shipping risk!
Satisfaction guarantee
CRINUM CALAMISTRATUM
Dieses sehr dekorative Zwiebelgewächs stammt aus Afrika. Die Blätter sind stark gewellt, schmal, hellgrün und bis zu 100 cm lang. Diese können durch das ganze Aquarium wachsen, ohne andere Pflanzen zu stören. Eine echte Solitärpflanze, sehr leicht zu pflegen und gut haltbar.
Customers who bought this product also bought:
Tetraodon schoutedeni - Congo Leopard puffer fish (german offspring!)
4 other products in the same category: