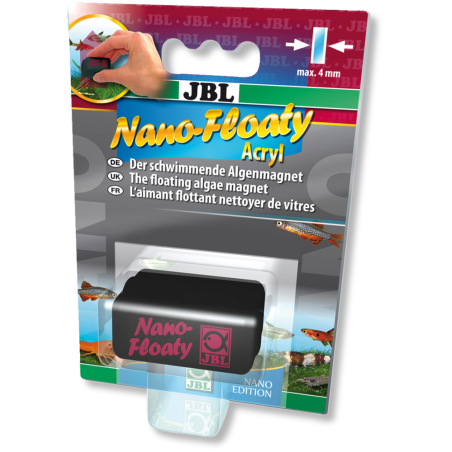 < >
JBL Nano-Floaty mini ( Schwimmender Algenmagnet für Nano-Aquarien )
Safe animal shipping by animal courier
EU-wide shipping possible. Safe delivery by animal transport to GER, AUT, LUX, NL and BEL possible.
Live Arrivals Guarantee
When shipping with GO! animal courier, we assume the shipping risk!
Satisfaction guarantee
Zum bequemen und gründlichen Reinigen der Aquarienscheiben.
Sollte sich das Innenteil versehentlich lösen, fällt es nicht in den Kies, sondern schwimmt nach oben, wo es einfach mit dem Außenmagnet "eingefangen" werden kann.
Auch für Kunststoffscheiben (Acryl) geeignet.
Optisch wegen kleiner Abmessungen nicht störend.
Customers who bought this product also bought:
4 other products in the same category: