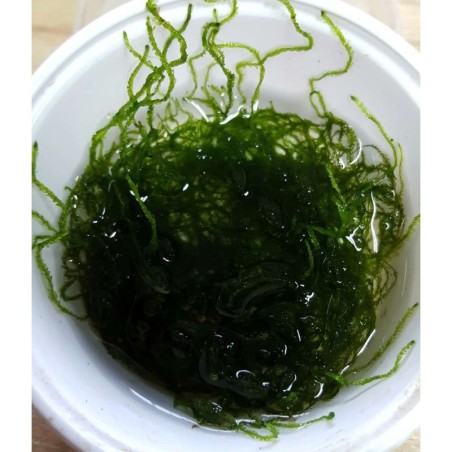 < >
Vesicularia Montagnei/ Christmas Moos
Safe animal shipping by animal courier
EU-wide shipping possible. Safe delivery by animal transport to GER, AUT, LUX, NL and BEL possible.
Live Arrivals Guarantee
When shipping with GO! animal courier, we assume the shipping risk!
Satisfaction guarantee
Vesicularia Montagnei " Christmas Moos"
Vesicularia Montagnei ist unter den Namen "Christmas Moos" bekant.
Die Pflanze erhielt diesen Namen durch die herabhängenden Äste,die wie
die Äste eines Weihnachtsbaumes aussehen.
V.montagnei ist pflegeleicht und eignet sich auch für die Dekoration und für die Rückwand.
Regelmäßiges trimmen sorgt für einen schönen kompakten Wuchs, und wird daher empholen 
zum aufbinden auf Wurzeln und Steine gut geeignet
bildet nadelbaumartige Triebe daher der Name
Temp. 18°C - 29°C
ph 5,2 - 8,6
Customers who bought this product also bought:
1 other product in the same category: