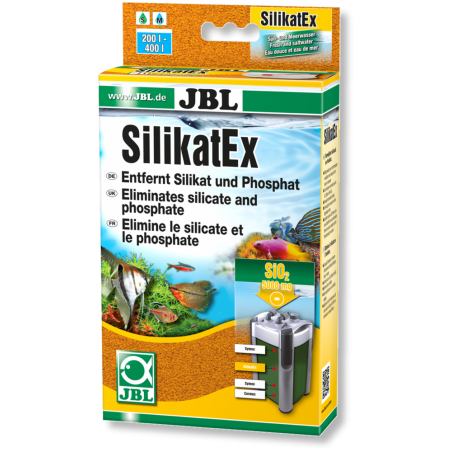 < >
JBL SilikatEx 500g
Safe animal shipping by animal courier
EU-wide shipping possible. Safe delivery by animal transport to GER, AUT, LUX, NL and BEL possible.
Live Arrivals Guarantee
When shipping with GO! animal courier, we assume the shipping risk!
Satisfaction guarantee
Silikat (Kieselsäure, SiO₂) bildet die Ursache für unschöne Kieselalgen im Aquarium.
Oft enthält Leitungswasser erhöhte Silikatmengen, die zu Kieselalgenproblemen führen.
Dieses Filtermaterial bindet das Silikat dauerhaft und verhindert so die Kieselalgenbildung.
1 Paket (500 g) bindet 5000 mg/l SiO₂ und ist ausreichend für 200-400 Liter.
Für Süß- und Meerwasser.
6 other products in the same category: