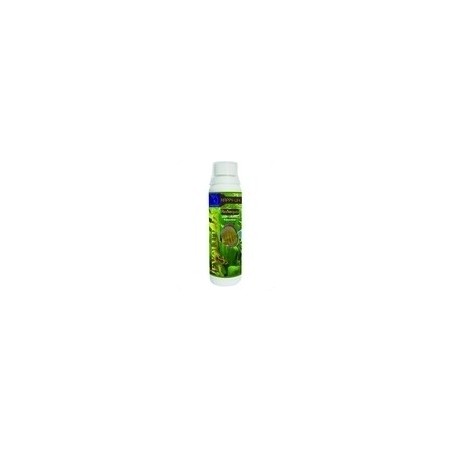 < >
Happy-Life RioNequa 250ml
Safe animal shipping by animal courier
EU-wide shipping possible. Safe delivery by animal transport to GER, AUT, LUX, NL and BEL possible.
Live Arrivals Guarantee
When shipping with GO! animal courier, we assume the shipping risk!
Satisfaction guarantee
Happy-Life RioNequa 250ml-Flasche
Happy-Life RioNequa ist eine ausgewogene Mixtur wertvoller Humin- und Gerbstoffe aus Seemandelbaumblättern, Erlenzapfen u. A. Diese stärkt das Immunsystem  der Fische auf natürlicher Basis. 
Die Stärkung der körpereigenen Abwehr-kräfte unterstützt die Heilung von inneren und äußeren Krankheiten, Entzündungen, Verletzungen der Schleimhäute und beugt Magen- & Darmerkrankungen vor. Die vorbeugende Verabreichung von Happy-Life RioNequa fördert das Wohlbefinden aller aus Tropengewässer stammenden Aquarienfische wie beispielsweise Diskus, Skalare und Neons.
Happy-Life RioNequa eignet sich besonders für die Eingewöhnung und Pflege Schwarzwasser liebender Cichliden, Salmler und Welse. Ihre Fische werden Ihnen die Pflege mit Happy-Life RioNequa durch eine
exzellente Farbenpracht, eine erhöhte Laichbereitschaft und höhere Schlupfquoten danken.
Inhalt: 250ml 
ausreichend für: 2500l 
 
Customers who bought this product also bought:
4 other products in the same category: