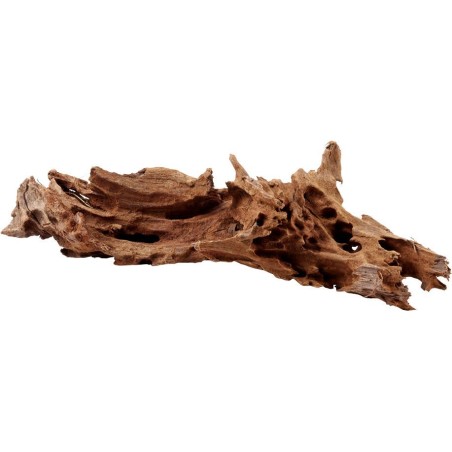 < >
Mangrovenholz M
Safe animal shipping by animal courier
EU-wide shipping possible. Safe delivery by animal transport to GER, AUT, LUX, NL and BEL possible.
Live Arrivals Guarantee
When shipping with GO! animal courier, we assume the shipping risk!
Satisfaction guarantee
Mangrovenholz M
25 - 35 cm 
Produktbeschreibung
Schön gewachsene Einzelstücke. Reines Naturprodukt – optimal zur artgerechten Gestaltung von Aquarien.
Gibt Huminsäure ab, diese trägt zum Wohlbefinden der Fische bei und fördert den Pflanzenwuchs. Gleichzeitig hemmt sie das Algenwachstum. Mangrovenhölzer versorgen ihre Harnischwelse mit lebensnotwendigen Faserstoffen. Sie eignen sich außerdem ideal als Versteckmöglichkeiten für Welse, Schmerlen und Garnelen.
Tipp: Bevor die Mangrovenhölzer ins Aquarium eingebracht werden, sollten sie in einem Gefäß solange gewässert werden, bis sie absinken. Sehr gut auch für die Terraristik verwendbar.
Das Bild zeigt ein beispiel, da es sich um eine Naturprodukt handelt, sieht jede Wurzel anders aus.
Customers who bought this product also bought:
4 other products in the same category: